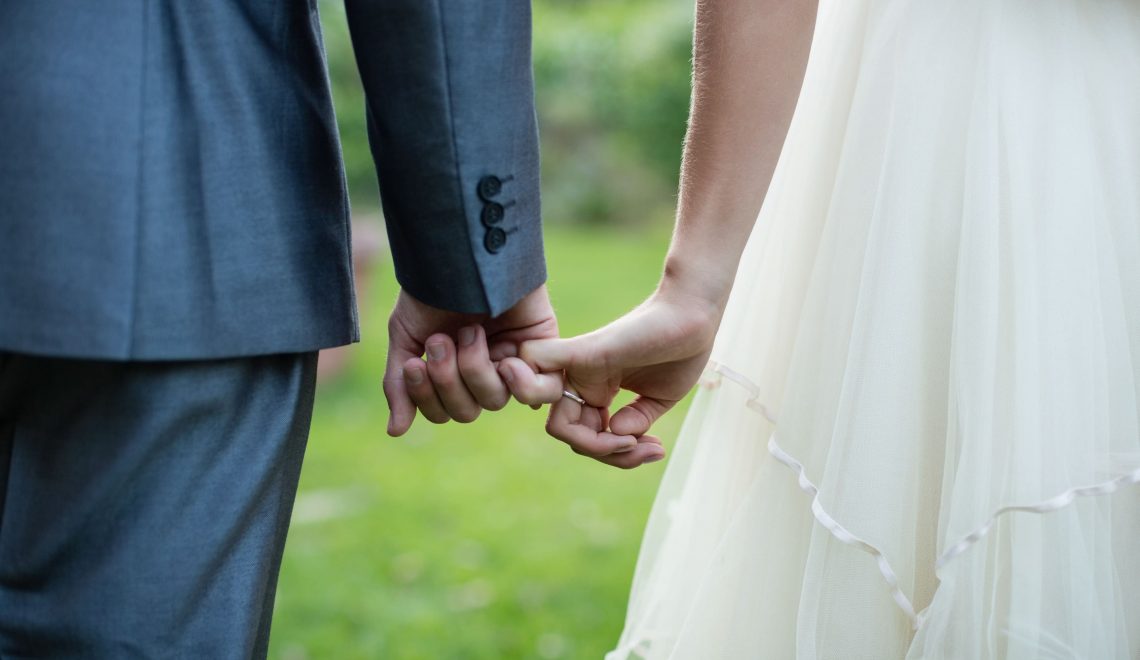 We love an outdoor summer wedding and it's about more than just taking advantage of Australia's gorgeous weather; but having the opportunity to celebrate such a wonderful occasion, with all of the perks of summer catering!
And after all, what could be more important at a wedding than the food? Weddings are long and exciting affairs that really do work up an appetite. As such, you need to make sure that all of your valued guests and family members are well-fed.
But, what are the best outdoor and garden wedding catering ideas in Australia?
If you are looking for some tantalizing summer food ideas for your outdoor and garden wedding reception, then we have some amazing ideas to help feed your inspiration.
Let's tuck in!

Outdoor wedding catering ideas
Having an outdoor wedding reception is a truly wonderful way to celebrate the love between two people. But more importantly, the occasion calls for a feast and the environment allows for some delicious options!
Best outdoor wedding catering ideas:
BBQ: What could be more perfect for an outdoor summer wedding than a BBQ? You can choose from a wide variety of BBQ catering vans and companies that can get the grill going and provide your guests with plenty of mouth-watering meat!
Wood-Fire Pizza: Another great outdoor wedding catering idea is hiring a wood-fire oven pizza company! A van can turn up and cook fresh and delicious pizza for all of your guests on the spot. The best thing about it? There will be plenty of variety of toppings and catering to all tastes.
Buffet: You may also want to consider setting up a few trestle tables (or rustic/makeshift tables) with buffet food. Having a variety of delicious summer snacks on display allows your guests to come and go as they please. It also provides an opportunity for your guests to interact with people other than those sat at their table, for example.
Taco/burrito truck: Why don't you spice things up a bit with some delicious Mexican food? This 'fast-food' approach to wedding catering is becoming more and more popular for outdoor and garden weddings in Australia.
Sushi Bar: On a beautiful summers day, having a fresh sushi bar setup for an outdoor wedding is a simply gorgeous and refreshing option that your guests will love.
Seafood selection: Not everyone loves seafood, so the sushi and seafood selection options might not appeal. However, if you have quite a few adventurous guests coming to your outdoor wedding, then having a summer seafood selection will go down a treat.
Grazing table: Guests absolutely loving having a grazing table at a wedding. These are also great for making an impact in terms of aesthetic. When people walk outside to find a beautifully decorated wedding reception with a grazing table packed with your favourite meats, cheeses, crackers, and fruits etc., they'll be blown away.
Fresh Fruit: Don't forget that for some people attending your wedding, they might not be the biggest eaters. As such, it's always worth providing some fresh fruit options for those who want a healthy snack option. That, and on a hot summer's day, there's nothing quite as satisfying as eating fresh fruit.
Mini Ice Cream Cones: Don't forget having your desert options for guests. Why not keep it simple and in the spirit of outdoor summer vibes, provide some mini ice cream cones andpopsicles? Delicious and refreshing!
One important thing to bear in mind when preparing catering ideas for an outdoor wedding is to have plenty of variety. Remember, many quests attending your special day may have dietary requirements, such as being lactose intolerant, vegan, or having an allergy to nuts, for example. As such, you must take extra care to ensure that your caterers are well-aware and that the appropriate food standards are being met.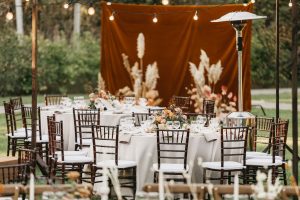 Garden wedding catering ideas
Having a garden wedding can be a truly intimate and special way to enjoy your big day with friends and family. It allows you to enjoy the privacy of the event kick-back in a comfortable space that you are familiar with.
Beer Buckets and Displays: Fill an old wheelbarrow with ice and bottles / cans of alcohol. This is a fun and quirky way of providing easy access to cold beverages for your guests.
Sit-Down Meal: Having all of your beloved friends and family sitting at a long table and enjoying a delicious feast is one of the most precious ways you can experience garden wedding catering. Work closely with a reputable wedding catering company such as Dining Abode to get the best possible menu for your special event.
Make it Interactive: A great way to take care of your garden wedding catering is by making it interactive. Encouraging your guests to get up and interact with other guests at various food and drink stands is a great way to get the party started! Consider things like a chocolate fountain or having a cocktail bar with professional mixologist.
Keep it Light: A garden wedding, particularly in the summer, is best catered with light food and summer-snacks. Most people will likely be filling up on alcohol anyway, but to serve heavy 'wintry' foods in a garden wedding environment is not the best approach.
Delicious Berry Cups: We've suggested fresh fruit and mini ice cream cones, but a garden wedding wouldn't be quite right without some delicious berry cups for your guests to graze on. Sweet, summery, and light on the stomach, berry cups with a mixture of strawberries, blueberries, and blackberries etc. truly capture the flavours of the season.
Pulled Pork Sliders: Whilst in the spirit of keeping it light, why not provide your guests with some delicious mini-burgers to graze on? Pulled pork with pineapple is a personal favourite!
Conclusion
Get creative and really explore your budget. You don't want to skimp on wedding catering as keeping your guests happy and well-fed is paramount. In any case, even if you are working to a tight budget, there are plenty of inexpensive ways of catering to your beloved guests.
In any case, we hope this article has been helpful to you, and that you've found plenty of delicious inspiration!