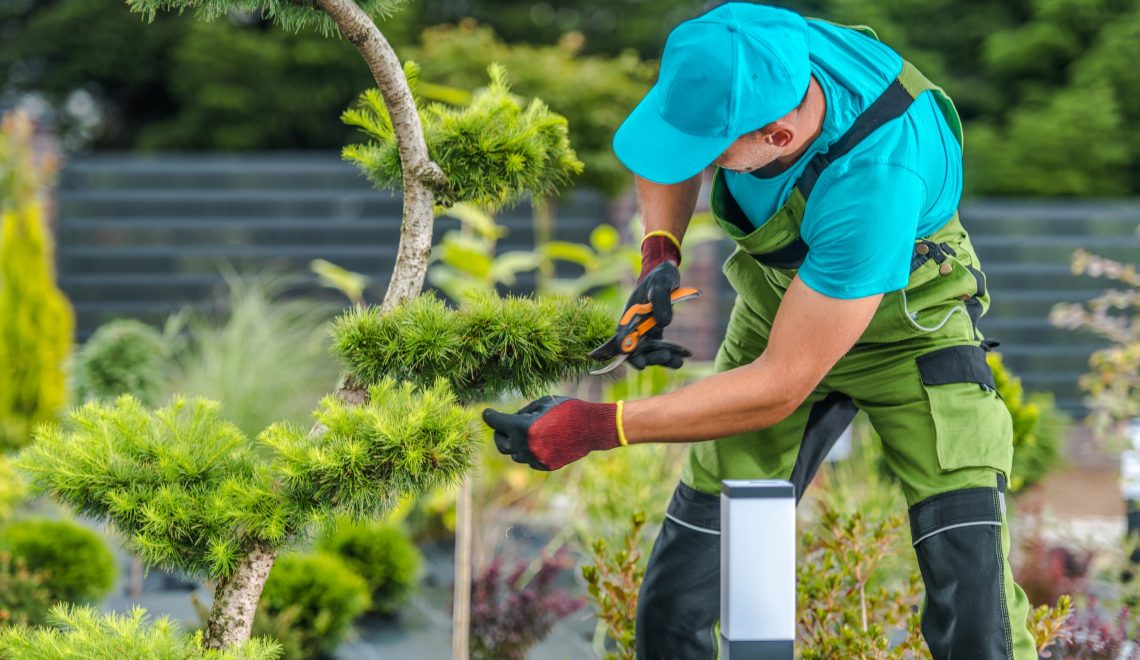 Is there anything quite as wonderful as having a stunning and well-maintained garden? A place where you and your loved ones can escape the hustle and bustle of life and truly feel at ease? In our humble opinion, there is not!
The only trouble is, many of us don't have the time (or talent) to properly maintain a garden and keep it looking at its best. Life is busy enough as it is without having to try and find time to work in the garden all of the time.
Which is why—particularly if you don't feel like getting your hands dirty—it is worth hiring a gardener to assist you.
That being said, how do you maintain a garden? What does a gardener do? And how much does garden maintenance cost, on average? Read on to find out more.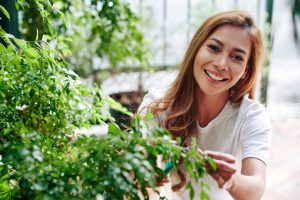 How do you maintain a garden?
So, how do you maintain a garden properly? There is so much work that goes into maintaining a garden. If you are busy balancing your work and home life and trying to find time to dedicate to your family, then maintaining your garden isn't always an option. And when you realise just how much work goes into it, it becomes even more of a seemingly impossible task. Let's take a look at what is required for garden maintenance:
Mowing the lawn
Filling the empty spots in your garden with various plants
Adding more flowering plants
Removing all rubbish, dead plants, and debris from your garden
Weeding the lawn and garden
Treating pests with insecticides
Pruning your trees and plants
Grafting where necessary
Mulching waste and creating re-usable fertilizers and soil conditioners
Watering plants and grass
Fertilizing your lawn and plants
Tending to your composter
Keeping all ornamental pieces in good condition
And much more!
As you can see, the list of duties quickly starts adding up and without any experience in gardening it can be a steep learning curve.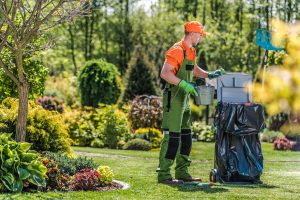 How much does garden maintenance cost?
And how much does garden maintenance cost, on average? Really, it all depends on where you are based. On average, you could be looking at anywhere between $30 and $80 an hour, with the average cost falling around the $45 an hour mark.
For premium gardening services it can be $50 and over, depending on the scope of the job. For the simpler tasks, gardeners tend to charge a budget rate of $40 an hour.
So, not only is the location important (where you are based), but there is also a number of other factors that will influence the overall cost of your garden maintenance. Let's take a look:
The complexity of the tasks in question
The necessary materials and equipment for the tasks
Your location
The overall size and shape of your garden
The skills and experience of your chosen gardener
Whether you decide to roll with an individual/sole-trader or a company
Whether you want regular servicing or a one-off
Any minimum call-out fees
As you can expect, if your garden hasn't seen a set of sheers or a lawn mower in quite some time, then the hourly rate will likely end up being much higher. However, if your garden is in relatively good condition and you just need somebody to take over with a few of the monotonous garden maintenance tasks, then you could be looking at quite an attractive rate. The same applies to whether or not you want regular garden maintenance. If you commit to a long-term contract with a gardener, then you will be able to secure yourself a much more attractive deal.
And of course, if you just need somebody to weed your garden, as opposed to pruning, weeding fertilising, mowing, and so on, then your average cost will be much lower.
How often do you do garden maintenance?
So, how often should you do your garden maintenance? It all really depends on the size of your garden and the type of plants that you have. You see, some gardens in certain climates require very little work at all. Whereas others, will require that you are maintaining it more regularly.
Some people need to maintain their garden at least once a week. Whereas others require fortnightly, or even only once a month during the growing seasons.
How often do you need garden maintenance?
The real question is; how often do you need garden maintenance? And the answer all depends on how much you love your garden and how beautiful you'd like it to look.
For example, as far as necessity is concerned, you can get away with having your garden maintained once a month. That way, at the very least, you'll be having your lawn properly mowed, and your plants fed and fertilized.
Again, the regularity with which you need your garden maintained all depends on the type of garden that you have, and the various plant and tree species that you have in it. Some will require much more regular care and attention, which you must be mindful of.
If you aren't sure, your best bet is to contact your local gardening and horticulture company and seek some advice. They can identify the various plant species in your garden and recommend a plan of action moving forward.
Conclusion
So, to conclude, maintaining a garden can cost anywhere from $30 to $100 an hour when hiring a professional. This can be done as regularly as once a week, to once a month—or less regularly if you plan on doing some of the tasks yourself. For example, if you are happy to fertilize the plants in your garden by yourself, then you can save yourself a bit of money on hiring a gardener as they will have less tasks to carry out.
Buy calcium fertilizer online
Follow instructions online and apply yourself
Carry out menial tasks such as weeding by yourself
Mow the lawn as regularly as is necessary
Leave the more complicated tasks such as tree pruning to the professionals
We hope that this article has been helpful for you. Good luck and enjoy your beautiful green haven!