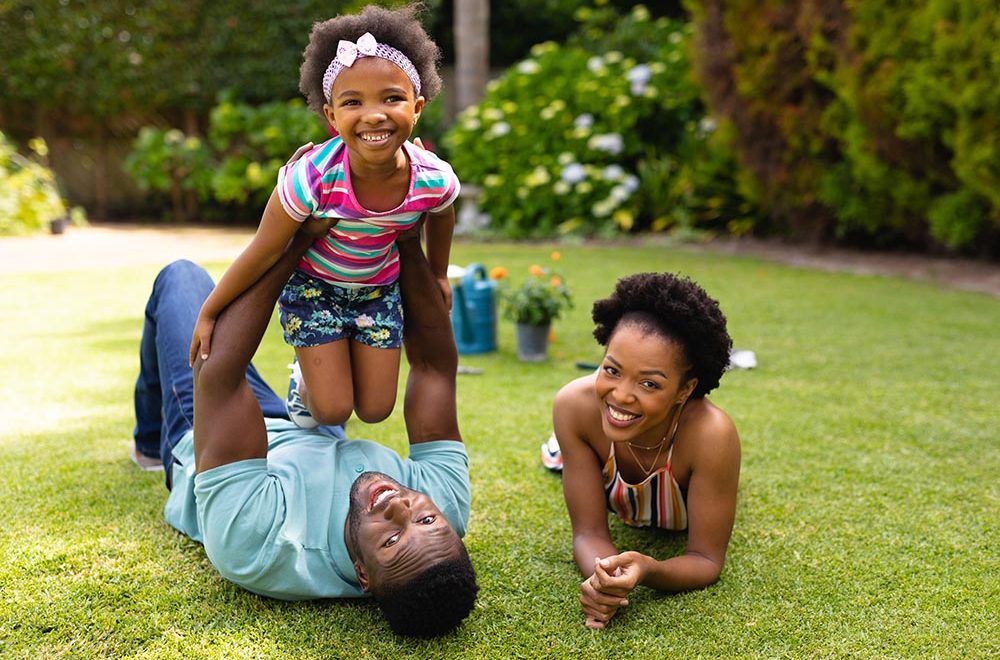 Is your backyard in dire need of some attention? Perhaps you've recently finished renovating your house and the garden is the last piece of the puzzle. Maybe the landscaping is a little out of control and you can barely set foot in your yard without tripping over stray branches. Or it could be that you've recently moved in and the previous owner had some rather poor taste when it comes to how to utilise the backyard space. Whatever the case, you are likely wondering how you can design a backyard of your own.
In this article, we're going to discuss the 7 principles of landscape design and share some awesome backyard ideas that can help inspire you to create your very own slice of paradise. Read on and we'll tell you absolutely everything you need to know to get started with your backyard transformation project.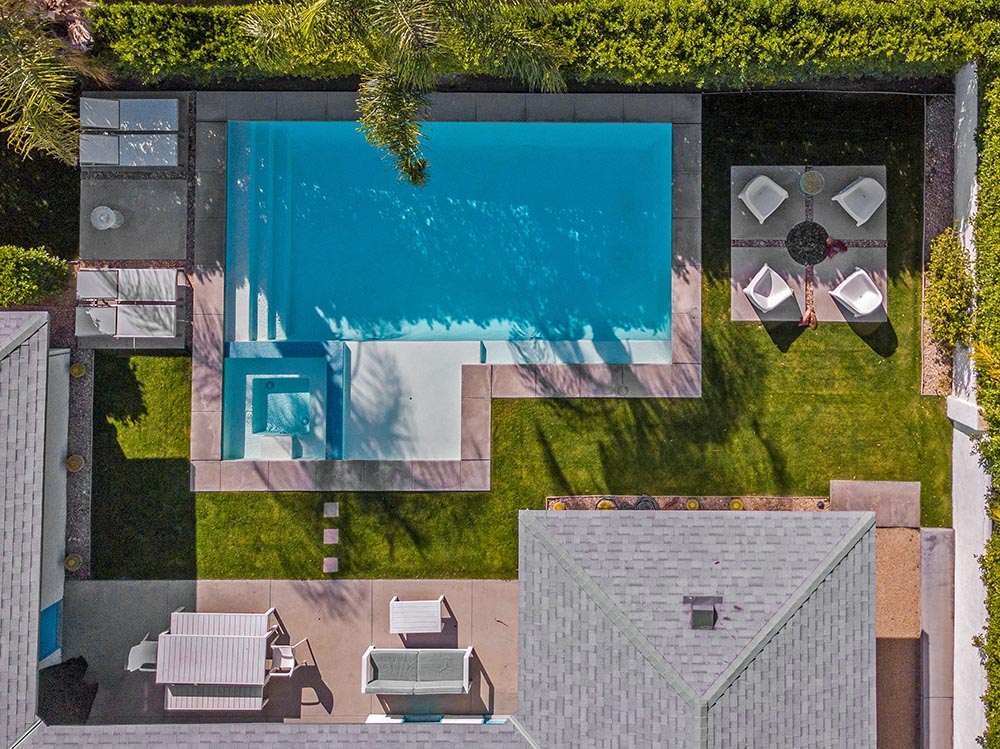 How do I design my own backyard?
So, how does one go about designing their own backyard? First of all, you don't need to be an expert designer to come up with some ideas and designs of your own. However, if you really want it done right, it's always worth shopping around and seeing what kind of backyard design services are available in your area. That way, you can cut through the noise and skip straight to having an expert look at your available space, listen to your ideas and wish list, and then put something truly magnificent together for you.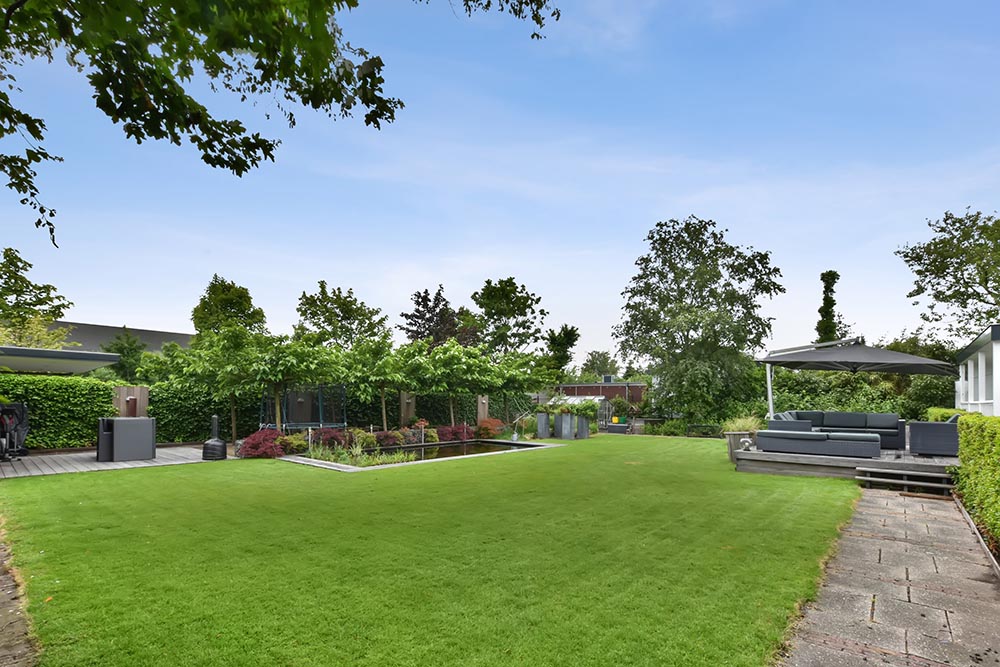 Alternatively, if you feel confident in your own abilities and want to see what you can come up with first, read on and we'll share some steps on how to design your own backyard…
Create your wish list: the first step is the fun part; creating a wish list. What have you always dreamed of having in your backyard? Do you want a fire pit? A Jacuzzi? A large decking area with a pergola or gazebo? What about LED lighting up a feature wall/water fountain combo? Start putting together a list of ideas and collect some photos online and go from there.
Divide your garden into sections: once you have an idea of what you want in your backyard, you can start dividing up the space accordingly (e.g., a decking/lounge area, a BBQ and fire pit, a flower bed, and a swimming pool / Jacuzzi, etc.). Think carefully about the logistics. For example, any reputable shade sail manufacturers can tell you not to put your BBQ directly under your sails – just as having a private 'secret garden' sanctuary/seating directly outside your house defeats the purpose. Oh, and don't forget to connect everything with pathways!
Draw a master plan: now that you've got your wish list and a rough idea of how you want to lay your backyard out, you can start designing a master plan. This is ideal for when you need to communicate what you want to your landscapers (unless of course you're a pro and using a mini excavator and fancy tackling the backyard renovation project without the experts).
Add some personality: don't forget, while designing your backyard you'll want to add some focal points and a pinch of personality. This is what really separates your backyard from the rest and makes you feel proud every time you look outside. There's a lot you can do with this, for example:

Grouping certain coloured plants with a furniture area (e.g., yellow and blue, chalky pink and chocolate, etc.).
Using reclaimed materials (e.g., rusted metal sculptures, old brickwork, gnarled wood, etc.).
Choosing a theme, such as a Mad Hatter outdoor seating area, a forbidden garden nook, or a tropical island retreat. There's no limit to what you can achieve when you put your mind to it.

Choose features that match your maintenance priorities:  finally, think about how much in the way of garden maintenance you want to commit to. For example, having a Koi pond, a swimming pool, and a vegetable garden are all going to be quite demanding of your time. If it's ambience you want, a water fountain could replace the Koi pond, a Jacuzzi in place of a pool, and a smaller herb garden, etc. Think about how much time and effort you are prepared to invest and plan from there.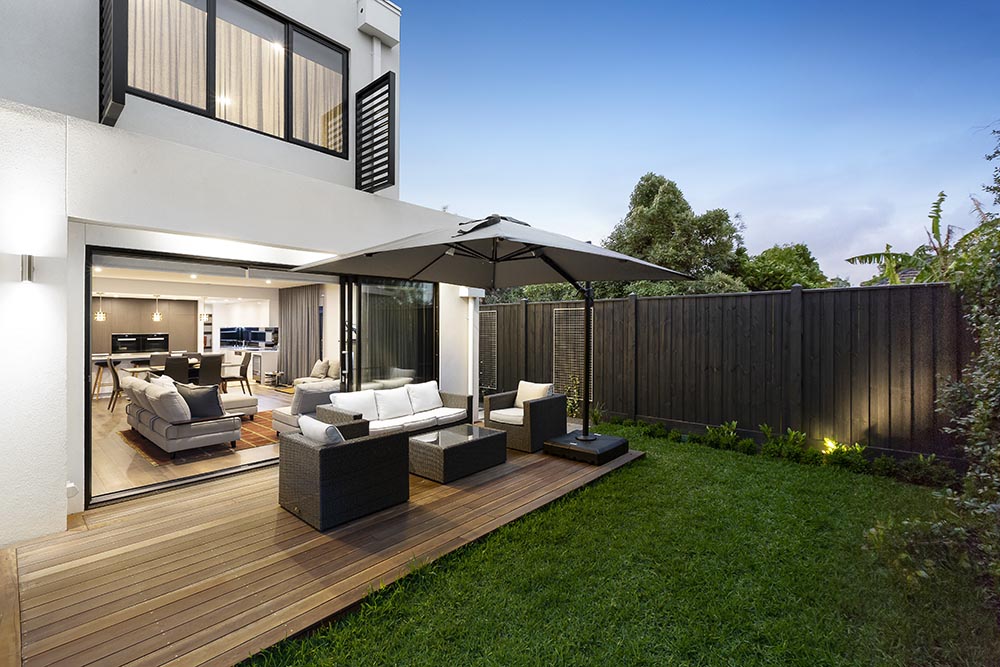 What are the 7 principles of landscape design?
There are 7 principles of landscape design and they are as follows:
Elements of unity
Scale
Balance
Simplicity
Variety
Emphasis
Sequence.
Each of which interconnects with:
How will the various elements in your garden unite? To what scale should you size your features in relation to your available garden space? Is there a balance between one section and another? Is the backyard cluttered or tastefully decorated with a touch of simplicity? Does the space feel rather samey or do you have a healthy variety? Which features and touchpoints deserve more emphasis? Does every pathway flow sequentially throughout? When you think about all this, coupled with line, form, texture, and colour, you'll have no trouble envisioning a remarkable backyard in your mind's eye. Then all you need to do is bring it to life!

What are some backyard ideas?
There are so many different backyard ideas from which you can draw inspiration. We're going to throw a few out there for you to ponder:
Crackling fire pits
Lazy hammocks
Lounge-like tree swings
Sustainable living with beds of fruit and veg
A natural swimming pool
Lavish dining areas
Shaded structures
Greenhouses
Brightly coloured sheds
Hardscape annexes
Trees garlanded with tea lights
Paved walkways
Bubbling in-ground hot tubs
The real question is, what do you want from your backyard? Are you designing and renovating the outside space to add value to—and sell—your home? Are you creating the garden of your dreams? Do you love to entertain or is your dream garden your own private sanctuary? Think carefully about what you want from your backyard and then design it around these ideas.
We hope you've found this article insightful and wish you all the very best with transforming your green space into something truly unique.