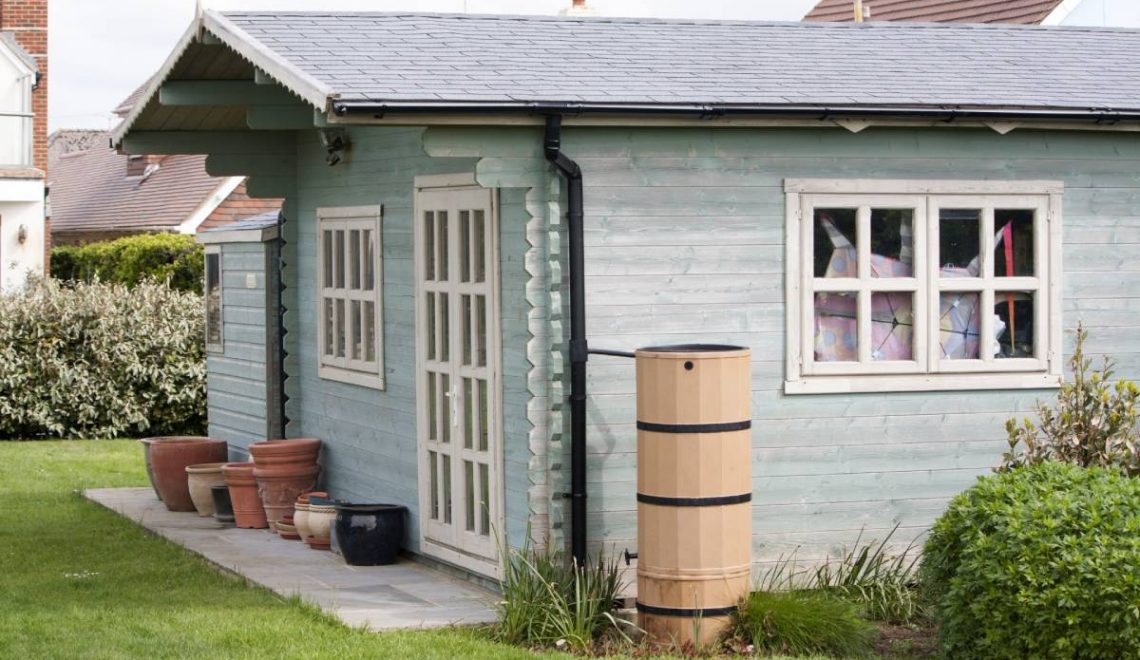 Is it worth adding a granny flat?
To most people, the idea of having to live with their parents again sounds like hell. In fact, to some it probably sounds worse! However, for all of our differences, we love our parents and they have always been there for us – through our infancy, our terrible teenage years right up to this very moment. If you think enduring them was bad, just think about how much of a pleasure you must have been for them! 
So, how can you repay them for a lifetime of love and care? All the times they had to change your diaper; washing all of the wet sheets when you were too afraid to get up and wee during the night; that time you threw a stone through your neighbours car window because you were fooling around with your nightmare of a mate they had to feed and pretend to like as well; – in fact, it sounds like you've an awful lot of making up to do! 
But don't worry, because what we're about to propose to you is a sort of win-win situation. As your parents approach their twilight years, there is something that you can offer them which will allow you to spend quality time with them and make sure that they are comfortable; without even having to invite them into your own house. 
A luxury granny flat presents you with the perfect opportunity to keep your elderly family members close, without having to live with them. They will have their own, luxurious space which has been designed with their safety and convenience in mind, just a stone -throw away. (No more throwing stones!) 
How much value does a granny flat add to your home?
You're probably wondering where the whole win-win comes into it. Well, look at it as a future investment. Not only will you be significantly bolstering the value of your home by having a granny flat installed; Which in short, can add 30% additional value to your home, but you're also creating a future space that can either be used for your teenage children, converted into a home office or rented out for additional income. 
Of course, it's horrible having to think about a world in which your elderly parents no longer exist, but a granny flat will serve its purpose long after they're gone. – a miserable yet practical thought to bear in mind. 
So, your parents no longer need to live in a house that is too big for them, climbing stairs that are too steep. Instead they can have a cosy little home which has absolutely everything they need. Think about how easily you'll be able to palm the kids off onto their grandparents! 
And they'll be happy to do it. This way you'll be able to get out and enjoy yourself a bit more often knowing that your children are being looked after (whilst simultaneously taking care of your elderly parents) It's the perfect win-win situation which will make you feel at ease, knowing that you've cared for your parents in their time of need, just as they did so willingly for you. 
6 Important Things to Consider Before Building Your Granny Flat 
The entire process of having a granny flat built is a rather lengthy one, however it can be cut far shorter and made significantly easier if you follow these simple steps. It's just about having a little careful consideration and thoroughly planning, so that there will be no pitfalls or hiccups along the way. 
1 – Getting Approval
Unfortunately, simply making the decision that you want or need a granny flat isn't enough to get it done. If you start building without permission, you could get into a lot of trouble. Of course, it really depends on your living situation and where you're based, as different councils have different requirements. The best thing to do is head into your local council and have a discussion with the Building and Planning Department. They will then be able to advise you accordingly and help you with the application process. 
2 – There Will Be Size Restrictions 
Again, this is something that you will be able to go through with your local councils Building and Planning Department, however it is something that you should be aware of before heading in. You will need a certain amount of free land before being able to build, so if you've got very little space in your garden, there's a good chance that you won't be allowed to build on it. It's worth checking out the size restrictions in your local area before giving it any more thought. 
3 – Design & Layout 
If you're interested in luxury granny flats, then you're going to want to have the very best people working on your design. You will likely have a rough plan in your head already, though a reputable and experienced company will be able to advise you accordingly with some truly spectacular plans that should exceed your expectations. 
4 – The Future of Your Granny Flat 
You might not be in need of a granny flat just yet as your elderly parents are still happy and comfortable living at home, though it's certainly a good investment for the future. In the meantime, you can quite comfortably rent the space out for some extra income! Before long, you might even see a return on your initial investment. Just be mindful and plan ahead so that they granny flat is optimised well for the elderly, with easy access and assistance rails in the bathroom for example. 
5 – Privacy is Key (For Everyone) 
This is crucial in the planning stage, particularly when you're trying to figure out how much space you have available to use. You're going to want the granny flat to have its own privacy, which either means building a fence / walled off area, or having it built further away from the house (again, very much dependent on the size of your property) 
This is not only important for you and your parents, but for when you plan to rent the granny flat out to other tenants. They're going to want to feel separate from you and that they have their own privacy, and of course, you're going to want the same as well. 
6 – Budget Well 
It's important to be realistic and to remember that there's a good chance that you will see a healthy return on your investment, provided that you do plan to rent it out. That being said, even if you don't want to rent it out to other tenants, you'll still be adding value to your property all the same, so it is a win-win. However, the need for careful budgeting remains all the same, as you don't want to break the bank or pay over the odds. Have a shop around, do your research and seek out a company who is willing and able to give you an accurate estimation before going ahead.
If you're keen to explore this idea further, then check out a reputable company. With a number of 'before and after' pictures, you'll be able to envision a granny flat on your property.